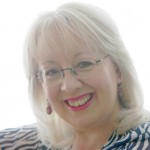 Kim Bolsover
Author & presenter Kim Bolsover
Improvability was founded by award-winning mentor, trainer, speaker, and author, Kim Bolsover, who is also an independent trainer for Wella UK's Master Colour Expert trainers. Kim has 38+ years' experience teaching colour, style and image, appearance, behaviour and communication, and in coaching and mentoring image consultants and entrepreneurs to build their own successful businesses.
What is image colour & style really about and will you make a good image consultant?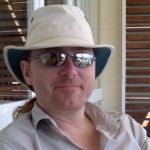 Neil Broadbent
Producer & publisher Neil Broadbent
Kim works closely with video producer, publisher, and IT consultant Neil Broadbent of Kielder Computers Ltd. Neil brings 30+ years technical experience to Improvability along with the know-how behind over a multitude of ecommerce websites, and over 15 years' video, lighting & sound production, and DVD publishing and packaging experience at Penelope Pink Productions.
Enjoy your training.


Kim Bolsover
Enjoy instant access to colour analysis, personal style, and business building training courses anywhere, anytime, with our Improvability online image consultant training. Round-the-clock instant online access to professional training courses for both new and experienced image consultants & personal stylists.
Instant online access to training is here!
We've been publishing recordings of our live training courses on DVD video and audio CD since 2006. I can't believe we've been shipping DVDs all around the world for so many years! Just think how technology has changed during that time.
It's no surprise that more and more enquiries started coming in asking how our image consultant training can be accessed without a DVD player. Remember when DVD players were common place in computers? Doesn't seem that long ago does it, but devices today such as tablets and laptops more often than not just don't have them anymore.
Also, it's fair to say that not everyone has a DVD player in their study or office either. If you have kids, imagine learning colour analysis for the first time when all you have is the DVD in your living room. Will those little darlings play nice and quietly for you whilst you concentrate and study? I wonder.
Now you can train anywhere anytime
This is the home of instant online access to image consultant training courses.
The place where you can enjoy image consultant training courses anywhere, anytime. Watch on a huge range of compatible devices including Android tablets & smartphones, iPhones, iPads, and laptops.
Which course is right for you?
Our training courses are just the ticket if you're looking for high-end, in-depth, nothing-left-out courses that include content suitable for business building professional image consultants. All our courses include full training manuals, additional resources, lifetime access, automatic free course updates, and help & support when you need it.
If high-end training isn't your thing then our 'have some fun with colour' Be Fabulous options are just what you need.