Revolutionary New Image Consultant Training
A refreshing new approach to colour analysis and personal style image consultant training with award-winning course author Kim Bolsover

Image consultant training courses
with award winning course author Kim Bolsover
Colour Analysis Courses ~ Style Training ~ Personal Shopping & Wardrobe Planning ~ Plus Mindset, Motivation & Marketing too!
You want to become an image consultant
If you have a deep desire to help others change how they look and feel about themselves, and to put the client first, this is the perfect time and place for you to become an image consultant or to take your existing image business to a whole new level of success. My training courses are designed specifically for image consultants and personal stylists and show you how to:
learn the core skills of colour analysis, personal style, wardrobe planning, personal shopping and more
find and work with new clients
earn a part-time or full-time income
create the personal and business results you want from and for your life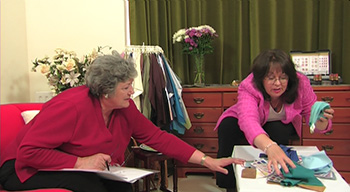 Helping others,
changing lives
Every new level of success you achieve in your business means you're helping others, changing lives, giving back. Get excited, because all of this can happen for you!
Do you want to learn via home-study at your own pace?
Are you looking for franchise-free training?
Do you need more knowledge, more motivation, and more support to kick-start your existing image business?
Would you like to do this on your own, or would you prefer 1-1 personal coaching while you're learning?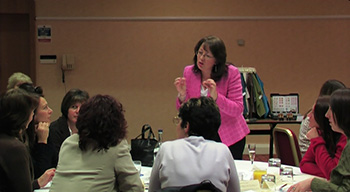 Choose training to suit you
Every training course is suitable for new or experienced image consultants and personal stylists
Choose the Ultimate Business program which includes my personal 1-to-1 coaching, help and support
or choose a Training Course which includes private membership of a global community of image professionals with 24hr access to group help, advice and support
These courses are real-life training which you can access instantly, online, from anywhere around the world with lifetime access from your desptop, laptop, tablet and smartphone. Plus you get a whole host of additional online resources, including
Training manuals
Client handouts
The forms I use myself
Life-time access to in-depth professional training
Plus lots more!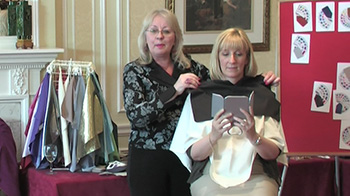 Assessment and certification with course author Kim Bolsover
When you've completed your training book an assessment call with me and I will assess your progress and readiness for certification as a qualified Improvability consultant.
The image world needs you and your passion
The world desperately needs more image consultants and personal stylists who put the client first. If that's you, then what are you waiting for? All it takes is a decision. And, you too can change your future, your life, and the lives of your clients who are just waiting for you to get on with it!