Revolutionary New Image Consultant Training
A refreshing new approach to colour analysis and personal style image consultant training with award-winning course author Kim Bolsover

Image consultant training courses
with award winning course author Kim Bolsover
Colour Analysis Courses ~ Style Training ~ Personal Shopping & Wardrobe Planning ~ Plus Mindset, Motivation & Marketing too!
You want to become an image consultant
If you have a deep desire to help others change how they look and feel about themselves, and to put the client first, this is the perfect time and place for you to become an image consultant or to take your existing image business to a whole new level of success. My training courses are designed specifically for image consultants and personal stylists and show you how to:
learn the core skills of colour analysis, personal style, wardrobe planning, personal shopping and more
find and work with new clients
earn a part-time or full-time income
create the personal and business results you want from and for your life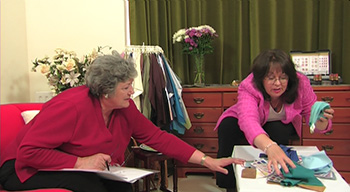 Helping others,
changing lives
Every new level of success you achieve in your business means you're helping others, changing lives, giving back. Get excited, because all of this can happen for you!
Do you want to learn via home-study at your own pace?
Are you looking for franchise-free training?
Do you need more knowledge, more motivation, and more support to kick-start your existing image business?
Would you like to do this on your own, or would you prefer 1-1 personal coaching while you're learning?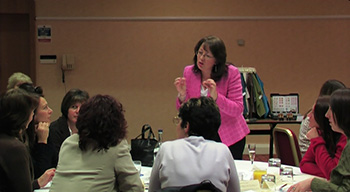 Choose training to suit you
Every training course is suitable for new or experienced image consultants and personal stylists
Choose the Ultimate Business program which includes my personal 1-to-1 coaching, help and support
or choose a Training Course which includes private membership of a global community of image professionals with 24hr access to group help, advice and support
These courses are real-life training which you can access instantly, online, from anywhere around the world with lifetime access from your desptop, laptop, tablet and smartphone. Plus you get a whole host of additional online resources, including
Training manuals
Client handouts
The forms I use myself
Life-time access to in-depth professional training
Plus lots more!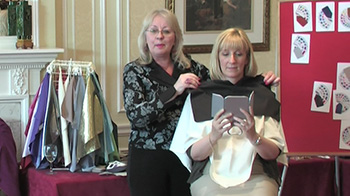 Assessment and certification with course author Kim Bolsover
When you've completed your training book an assessment call with me and I will assess your progress and readiness for certification as a qualified Improvability consultant.

Thank you for clearing all my doubts so well, in great detail. Thank you so much. I am so very glad to have received my Colour Analysis training under your guidance and through Improvability. It's amazing how you help in every which way. Thank you for giving out real life examples to help me with my doubt. It really explains well that we can't and should not have fixed rules in colour analysis unless a colour gives confidence and looks fabulous near the face of a person. And I completely agree that we cannot convince our clients to wear only the colours that appear in the swatch wallet. In fact, I did tell [my colour client] to go ahead and wear black as it suits her a lot. Thank you so much again! The idea of no fixed rules really helps in clearing my confusion. As you always keep repeating, colour is subjective. Sugandha, India

Such a joy and pleasure to read your content. It really cheers me up and gives me hope and encouragement to re-start my colour analysis career all over again. Jennifer, UK

Kim, I just had a great conversation with a lady who is interested in my complete colour and style program which I'm so excited about because:
I used the phone call script you shared with us in your eye-opening Get More Clients program. It was the first course that I bought from you.
I quickly figured out the lady's colour personality based on her questions and overall approach. This is the skill you teach in your colour analysis course.
Based on her requirements I found out she is a visual learner – she wanted everything in writing. I learned this skill in your Style course.
I listened and made notes, which is the skill you teach us repeatedly in every one of your courses.
When I shared the investment with her, she said she was interested in the most expensive service I offer. Assume nothing. This is one of the best rules you teach.
So to sum up, every single one of the courses I bought from you was a great investment. Why should I try to figure things out myself, if I have access to a mentor who has been there, gone through it all, and achieved her goals? I am so happy that I use your methods and take steps that WORK. Every single time. Karolina, Canada

Best image consultant training for you?
How to choose your image consultant training package or individual course – What's best for you?
My recommendation
If you want absolutely everything – all the training, with personal coaching,
you need the Ultimate Business Training Program.
If you're looking for colour analysis with personal style training, in one package,
and don't need personal coaching, my Complete Colour & Style Package is perfect for you.
Option 2
If you're looking for all the courses you need in one package, and don't want personal coaching at this stage, my Complete Colour & Style Package is perfect for you.
Option 3
If you want private one-to-one colour & style training and business development coaching tailored to your specific business needs, you need a 1-1 Training Program
Option 4
If you're looking for an individual course, choose from my Professional Courses in colour analysis, personal style, personal shopping and wardrobe planning.

The image world needs you and your passion
The world desperately needs more image consultants and personal stylists who put the client first. If that's you, then what are you waiting for? All it takes is a decision. And, you too can change your future, your life, and the lives of your clients who are just waiting for you to get on with it!