Fabulous Hair Colour Analysis Course
This Hair Colour Analysis Course is a unique opportunity to learn how you apply colour analysis to hair. With so many clients colouring their hair these days, hair colour analysis is a challenge for many image consultants. It's not easy to advise clients on the correct colour for their hair when you perhaps don't truly understand the world of the professional hair colourist so register for this online course now and get immediate, lifetime access to almost 6 hours of video with all the training materials too.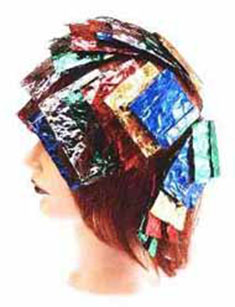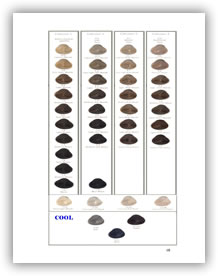 I won't teach you how to become a hair colourist, but you will understand the language and skills of the professional hair colourist, and how to communicate with them. After all, you both have a mutual client who could benefit enormously if the two worlds of the image consultant and hair colourist could actually talked to each other.
Take the stress out of those awkward hair colour questions and learn how to diagnose your client's hair colour direction to complement her colour analysis for both clothes and make-up.
You'll understand how to give your clients truly expert advice on their hair colour with easy-to-apply solutions for their hair colour issues and I will share with you insider secrets from the hair industry, from my work with Wella UK and other top hair colour experts and professionals in the UK.
This course will assume that you already understand the fundamentals of colour analysis so if you haven't already studied colour analysis, then I recommend the Fabulous Colour Analysis Course first.
I asked some of my VIP clients what they would like to learn about hair colour and they said:
how to choose the right hair colour to complement your client's tonal and seasonal colouring
ladies who have coloured their hair for so long they have no idea what colour it would naturally be
how to deal with 'warm' clients who have gone grey
understanding hair colour codes
whether going grey necessitates a change of season
how to approach the 'sticky' subject of hair with your client
how to deal with clients who have gone grey and don't want to colour their hair
how to run a hair consultation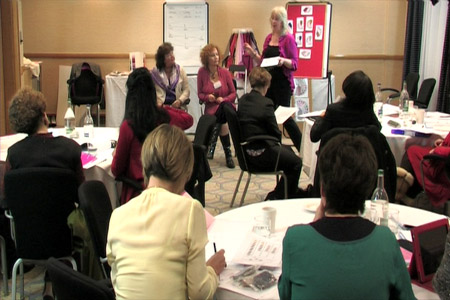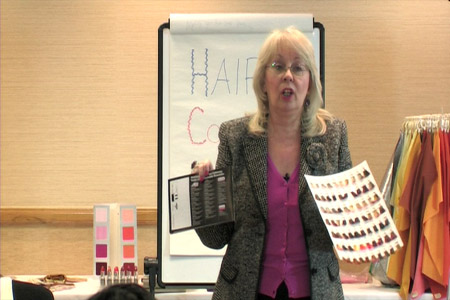 Now with a massively special EXTRA BONUS
Scott Cornwall's amazingly incredible ebook 'Introduction to Hair for Image, Colour Consultants & Stylists' is now included as part of this course.
This fabulous ebook shows you in 11 easy chapters how to:
Correctly diagnose the right hair colour
Know which are the best colourant shades and methods to use
Recognise those cuts and styles which work for and against
Handle the subject of hair within the confines of a consultation
Conduct your own Mini Hair Consultations – for you, your friends, and clients
The entire course, together with this fabulous ebook, is designed to give you brilliant advice on hair colour for you, your friends, and your clients. After all, if your hair isn't right, then everything you've planned to do with colours for clothes, make-up, and accessories will fall flat on its face!
The course is written and presented for both beginners and experienced image consultants and looks in-detail at hair colour analysis, and it's all about colour, and nothing but colour, not about business or marketing, so in the Fabulous Hair Colour Analysis course I'm going to teach you lots and lots about wonderful, glorious, fabulous hair colour – I can't wait!
What's included?
Hair Colour Analysis online course
Immediate, lifetime online access to the almost 6 hours of video of a full day's training course with 14 real-life image consultants
A plethora of online training manuals and extra resources
Hair colour charts explained, print-ready hair colour charts, how to conduct a mini hair colour consultation, how to access expert hair colour services, Munsell's colour characteristics explained, recommended books about hair colour, a real-life example of changing hair colour to reflect the client's colouring and personality, and more!
Extra Bonus – ebook 'Introduction to Hair for Image, Colour Consultants & Stylists'
Course Accreditation:
Internationally-recognised accreditation with our Improvability diploma
Support:
Exclusive private membership of global community of image professionals for 24hr access to help, advice and support
Coaching:
Lifetime email support from me
1-1 business and personal development coaching with the course author
As a former hairdresser, I would heartily recommend the ebook 'An Introduction to Hair in relation to image' to you all, it's packed with knowledge and sound advice. I just wish all hairdressers were made to read it and do Kim's Fabulous Hair Colour Analysis Course, it'd do them a world of good. Loraine Birchall, UK
…it [hair colour analysis course] was brilliant and just what I needed. I have been introducing a new stylist today to the world of colour analysis. I can highly recommend the course. Zoe Cullum, UK, Owner Miss Bonny Hairdressers & Calico Jacks Barbershop
You will love Fabulous Hair Colour Analysis course. I just finished watching it and it's amazing. So informative! You will find out exactly why your colour ends up too warm. Aasiyah Bhajan, Canada
My Mom is so excited. She's a Winter and I realized she's had her hair frosted the wrong shade of blonde for years. Carrie McConkey, USA
The Investment
£297
Or 6 monthly payments of £57
­
VAT is applicable to EU (European Union) purchases